The Power Behind NextFran
Founded by Brett Payne, the brains behind the successful Classic Rock Coffee Franchise and Contender Esports Franchise, and Ed Samane, a serial entrepreneur with decades of experience building and owning several national franchise systems, including FranSave, the successful, upscale Scout & Molly's Boutique, and 76 Fence Franchise. We use automated systems to create sustainable lead flow channels and appointments, removing repetitive tasks, unnecessary meetings, and bringing streamlined technology to the world of franchising.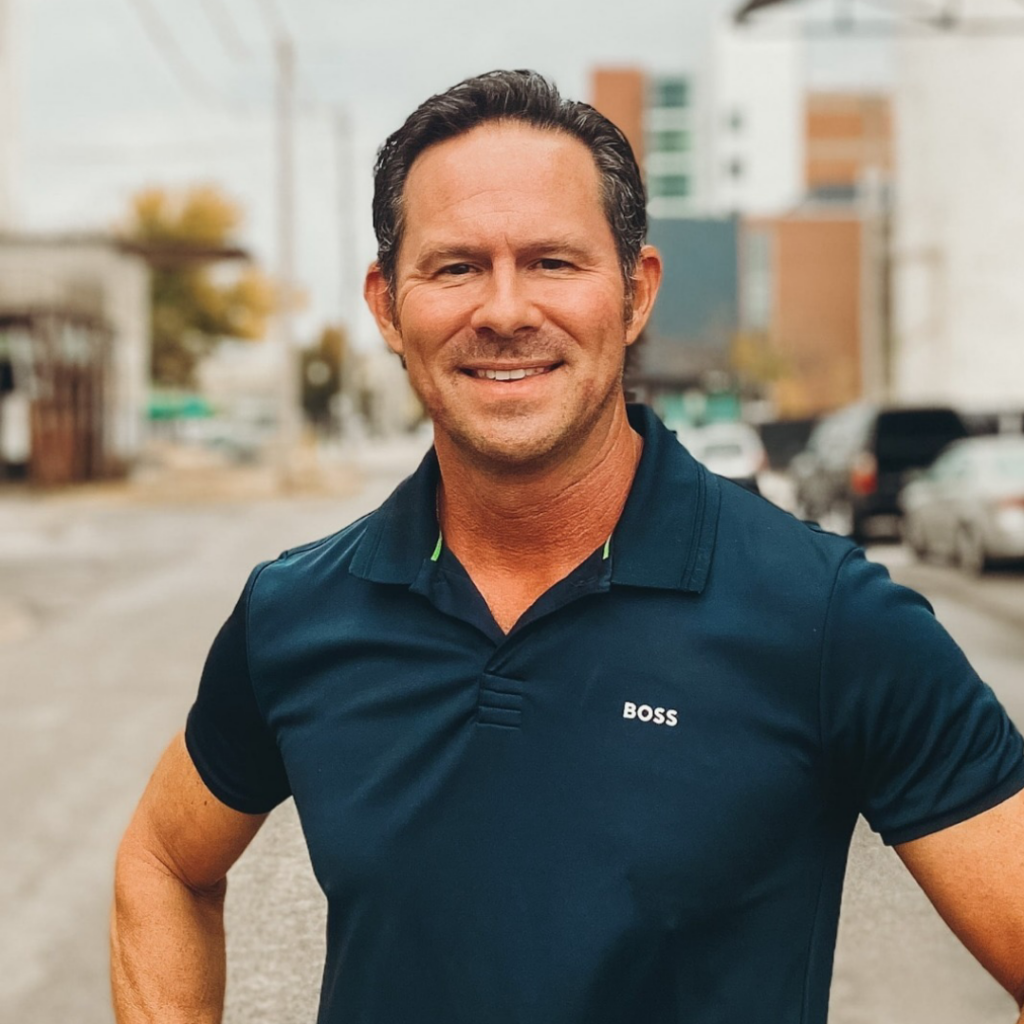 Brett Payne is not just the founder of NextFran; he's a seasoned entrepreneur and business pioneer with a history of successful ventures. Known for creating Contender Esports, a global video game center franchise, Brett has a knack for developing and expanding brands. His work with Classic Rock Coffee, taking it to international heights in countries like Pakistan, Nigeria, UAE, Jordan, and others, is a testament to this. Before embarking on his business journey, Brett dedicated 25 years to non-profit organizations, spending seven years in Ukraine establishing 26 university campuses. His diverse experience and unique perspectives form the bedrock of NextFran.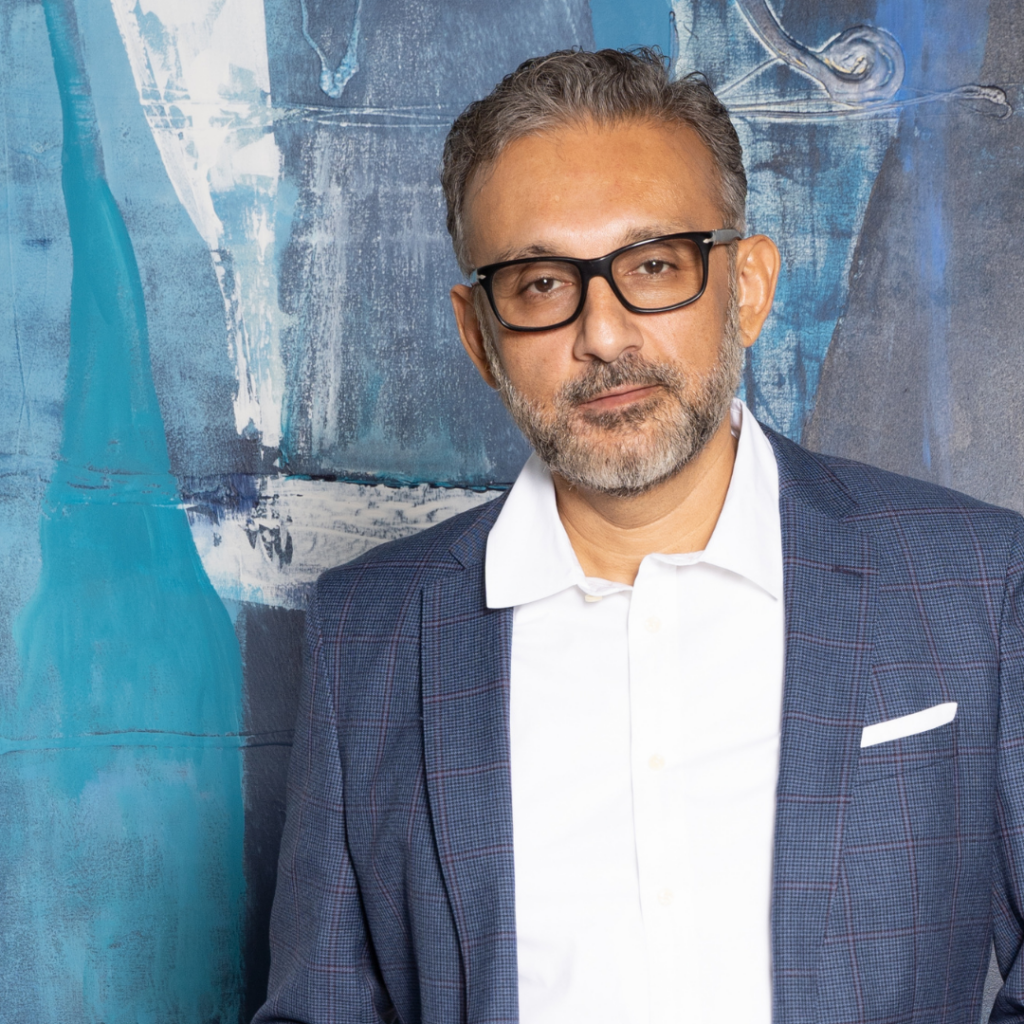 Ed Samane, Co-CEO and President of FRANSAVE and Franchiseyourbusiness.com, brings over 25 years of expertise to the franchise industry. As a co-founder of NextFran, he's at the forefront of revolutionizing franchising. Ed is a certified franchise advisor and developer with a proven track record, including successful ventures like Pro Martial Arts, Scout & Molly's, and 76 Fence. His extensive experience enables him to provide strategic guidance, mentoring, and innovative training for franchisees and franchisors. Ed's visionary leadership has consistently driven organizations to achieve remarkable growth and realize ambitious aspirations.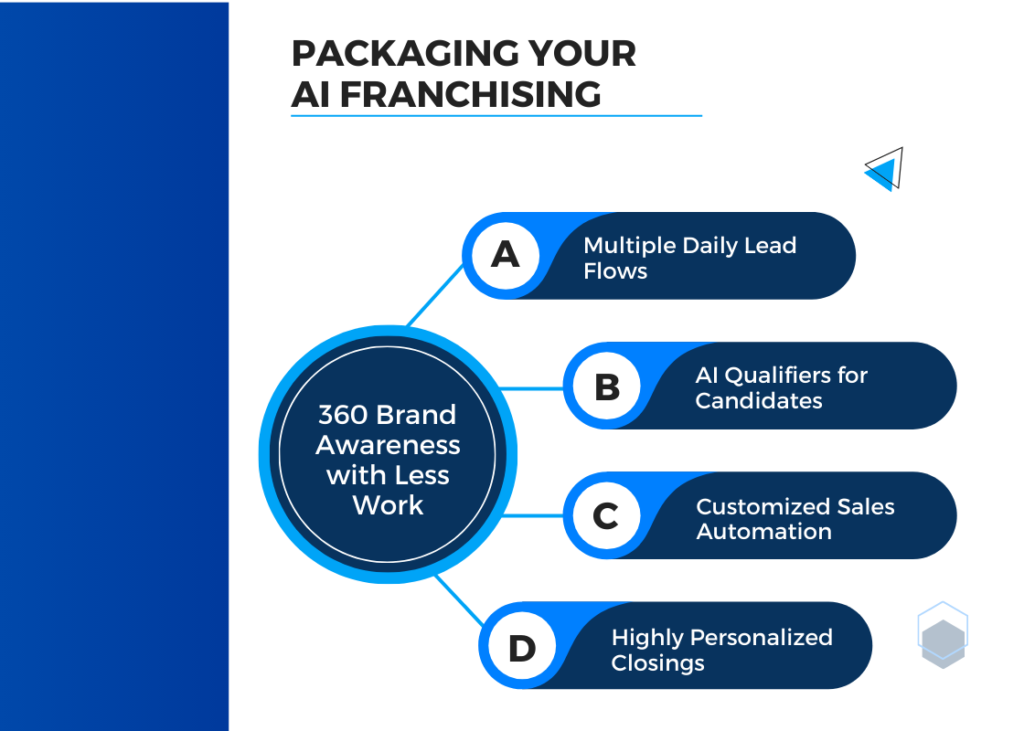 We Are Committed to Constant Adaptation
In a world where technology, culture, and the ways we connect are constantly evolving, SalesSystem.ai stands out with our commitment to continuous adaptation. We understand that each brand, each franchise, is unique, and we believe in tailoring our system to match your unique needs. SalesSystem.ai is not a static piece of software; it's a dynamic, adaptable system designed to evolve with your brand and the ever-changing franchise landscape. Our flexibility allows us to serve each client uniquely, ensuring that our system works seamlessly with your business, no matter how the industry changes.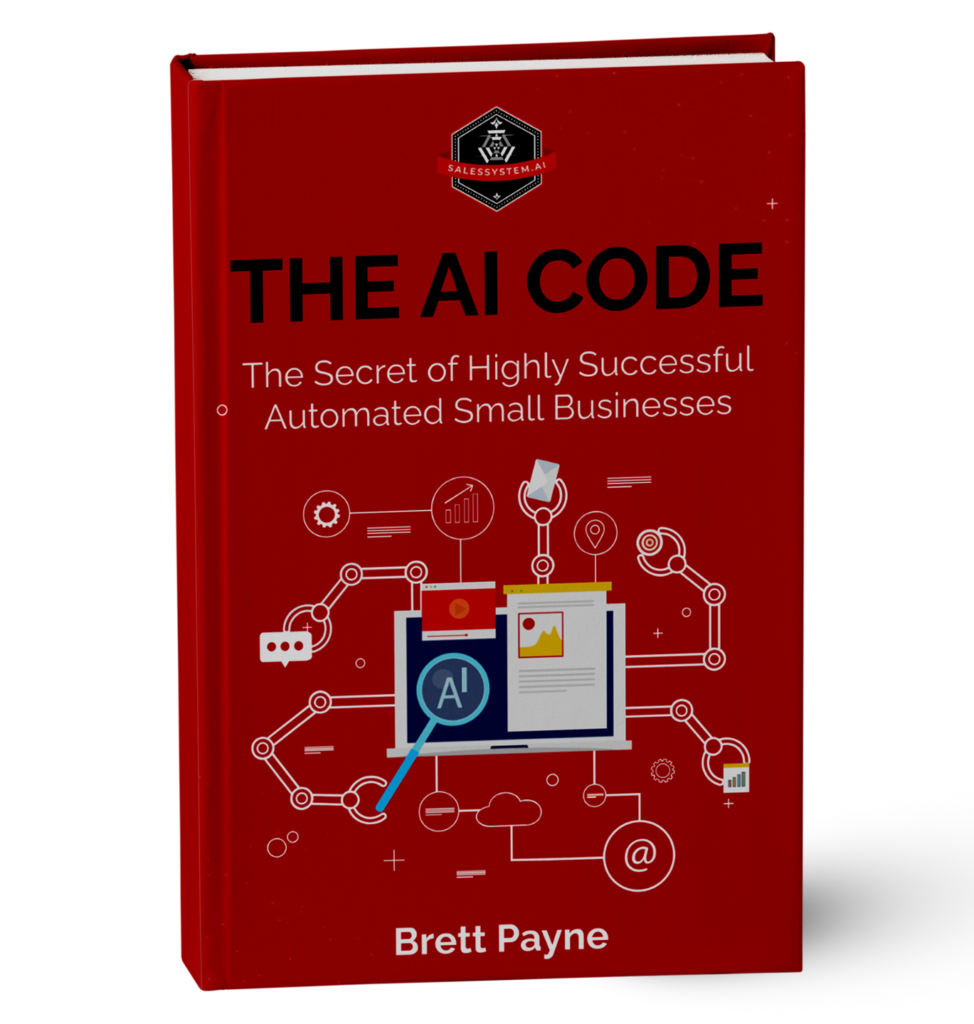 Download my Book
The AI code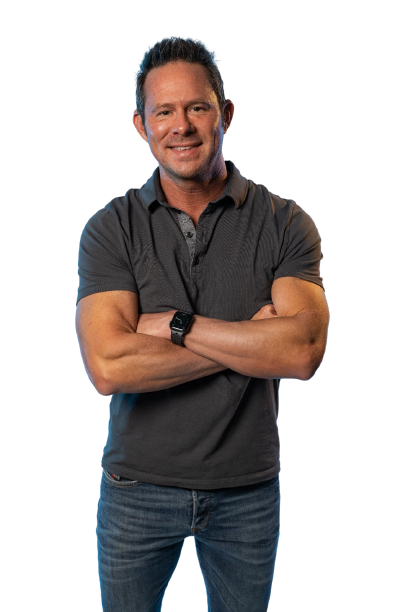 Stuart Barnes, Vice President of Operations
Stuart Barnes has over a decade of experience in building, managing and operating franchise systems. Prior to entering the franchise industry, he worked in financial services for both The Vanguard Group and Transamerica Corporation. His roles at Vanguard included managing institutional 401(k) relationships and developing new mutual funds for Vanguard investors. At Transamerica, he worked in Strategic Planning and Analysis as a manager responsible for researching and identifying new industries and markets for the firms distribution finance business. Skilled in strategic analysis, team building and business operations, Stuart's detail-oriented approach has helped him bring visions, both his own and those of others, to fruition. Stuart holds a BA in Political Science and Economics from Principia College and an MBA from The Kellogg School at Northwestern University.
Dan Brunell, Vice President Broker Training
Dan Brunell has over 30 years of talent acquisition experience. Serving in the front line to executive management roles in the staffing industry, Dan has worked in both public and private organizations in sales, operations, and administration. He is experienced in start-up and turnaround strategies and has started multiple businesses including two home care franchises. He is President of Dearborn West, LLC – a specialized consulting firm that recruits talent for top franchise systems throughout North America. For almost two decades, Dan has been a leader in establishing best practices and ethical guidelines for the franchise brokerage industry. He has developed franchise broker training programs for multiple broker networks and has personally trained hundreds of brokers. He has authored books on brokering and franchise selection as well. Dan is passionate about matching talent to opportunities and ensuring that every franchise broker is equipped to excel in this exciting space.
Bron Mitchell, Client Development
Bron Mitchell plays an integral role within the NextFran team, where he truly excels in the crucial area of client development, catering to the needs of both brokers and franchisors. His areas of expertise are deeply rooted in the dynamic and rapidly evolving domains of technology and artificial intelligence, making him a recognized authority in these fields. With an extensive and well-rounded background in digital media production and partnership management, Bron has dedicated a substantial portion of his career—spanning a decade—to nurturing and refining innovative programs and events that have left a significant mark on the technology industry. His multifaceted skill set and profound understanding of the intricacies of these sectors have consistently propelled him to the forefront of technological advancements and strategic collaborations, fostering growth and success within the industry.
Alec Elmore, Chief Technology Officer
Alec is the founder and President of OpenGate Consulting, a Philadelphia-based IT and Management Consulting firm. With twenty-plus years of hands-on experience in operational improvements, technology implementation, project management, and strategic planning, he is adept at working with diverse groups and leading executives through challenging change initiatives. Prior to OpenGate, Alec was VP of Product Strategy for Prescient Systems, a supply chain software company. Alec also worked as a Manager for the Business Consulting practice of Arthur Andersen with a focus on ERP and Supply Chain. Alec is a graduate of Dickinson College.
William Loftus brings over 32 years of experience in executive management, operations, and the founding of advanced, innovative, software solution providers. He is a nationally recognized author, technologist, and entrepreneur.
Mr. Loftus is CEO and Managing Director of Gestalt Holdings, an angel investment firm. Recently, he was a Managing Director of Accenture, where he ran several diamond accounts, and focused on innovation. Prior to that, he was CEO of several startups, two of which he sold, and one he helped take public. He started his career working in R&D at Unisys on several contracts for the Defense Advanced Research Projects Agency. Mr. Loftus co-authored numerous papers, IEEE standards, and the best-selling textbook, Java Software Solutions, currently used in hundreds of universities worldwide to teach computer science using Java, and has been translated into Korean, Chinese, and Italian.
His distinctions include being named an IEEE Fellow, IEEE National Engineering Manager of the Year, Special Achievement Award from DARPA, E&Y Entrepreneur of the Year award, St. Thomas of Villanova Alumni Medal, Walter M. Aikman Entrepreneur of the Year, recognition by the City of Philadelphia as one of the "40 most accomplished individuals under 40 years old" in 1999, among many others. His academic achievements include a BS in Computer Science and an MS in Computer Science from Villanova University.
Doug Schadle, Franchising Advisor
Doug, as a Franchising Advisor at NextFran, brings two decades of expertise from his successful tenure at Rhino 7, where he played a pivotal role in growing franchisors across diverse industries. With a veteran team and a vast network of 2000+ franchise consultants, Rhino 7 offered a significant edge to franchisor strategic partners. At NextFran, Doug leverages his experience to assist franchisors in strengthening and expanding their brands. He specializes in fostering relationships with Consultant and Broker Networks, drawing on Rhino 7's proven reputation and extensive track record. Doug's focus revolves around providing operational support to franchisees and driving franchise sales, aligning perfectly with NextFran's mission to empower franchisors and brokers in the ever-evolving franchising landscape.
Jesse Sweed, Franchise Development and Broker Relations
Jesse Sweed, a seasoned expert in Broker Transition and Franchisor Support, currently serves as the Director of Sales at SalesSystem.ai. With a proven track record in franchise development, Jesse leverages his strategic acumen and leadership skills to foster growth and operational efficiency in various industries. His role at NextFran is pivotal in shaping the future of franchise consultancy, as he dedicates his expertise to empower franchisors, brokers, and businesses within the dynamic franchise landscape. Jesse Sweed is dedicated to helping businesses thrive and succeed in their endeavors, making him a valuable asset in the realm of broker transition and franchisor support.
Judimarie Thomas, VP Marketing & Administration
Judimarie Thomas is a corporate communications & marketing communications executive, with over 20 years of experience, and a track record of success, mainly but not exclusively in the healthcare and financial services markets. Judimarie is passionate about and effective at collaborating with clients to tell their stories and to problem solve through communications & marketing strategies. Judimarie served as Director of Communications at Independence Blue Cross from 2006 through 2018. Prior to that she was second vice president, corporate communications at Lincoln Financial Group. In each role she served as a guardian of the brand and as a trusted advisor and PR coach to the CEO and other C-Suite executives. Judimarie also worked as a consultant in a crisis communications firm in New York after earning her B.S in Communications from Rutgers University.

We Live in Springfield, MO and Philadelphia, PA
NextFran operates with a strong presence in both Philadelphia, PA, and Springfield, MO. In Philadelphia, a historic and dynamic city, we are strategically positioned to serve our clients nationwide. Meanwhile, in Springfield, Missouri, we maintain a thriving office where we diligently work on franchise opportunities and provide comprehensive support. With a dual presence in these two locations, we ensure accessibility, expertise, and a diverse perspective, allowing us to serve franchisors and brokers effectively across the country.